Technology Knowledge
Technology Knowledge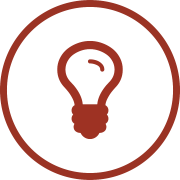 KEX AG, a spin-off of Fraunhofer community is perfectly embedded in the RWTH Aachen Campus. Our platform KEX.net provides comprehensive technical knowledge, based on interaction with renowned research entities and global industrial players. Our technology experts frequently scout the latest applications, materials, production technologies and rate them about economic and technological aspects.
The Technology Knowledge Database is the heart of our proposition, containing profiles for core technologies, latest applications, experts, enabling partners and research entities. Utilizing our Trend Navigator we guide you to the Knowledge Areas of importance for you and your company. These dedicated areas offer a broad, reasoned structure coping with the highly dynamic development of each of the offered topics.
Further, each Knowledge Area contains hundreds of up-to-date profiles for relevant technologies, materials, applications, experts, companies and markets.
Combined with a mighty set of visualization tools like radars, maps, tree structures and export functions you will find a unique solution to cope with major question marks in the context of the selected knowledge area. Currently, we have published the Knowledge Area »Additive Manufacturing«, that is dedicated to the different aspects of the modern way of the manufacturing practice. Further Knowledge Areas, coping with Artificial Intelligence, Digital Production and Energy Storage and Fuel Cells are in the starting blocks and will be available as of Q4/2019.