KEX.trends
KEX.trends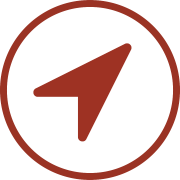 Join the KEX.net innovation platform to utilize our KEX.trends monitoring service and don´t miss any future trends like quantum computing, next generation batteries or cyber security. KEX.trends monitors superior technology trends, particular application trends and thus resulting socioeconomic trends, that might significantly influence our daily life in the future.
---
From Q3/2020 you have the choice between two different offers: The KEX.trends freemium package contains basic features like selcted technology news and a frequently updated basic trend overview; the more comprehensive KEX.trends Expert provides frequent updates in terms of curated technology and application trends as well as several filter and visualization tools. Further a community based evaluation of suggested trends will be vailable.

Benefit from:
Comprehensive overview of the latest technology, application and socio-economic developments in a broad field of technology driven markets
Near-time monitoring of current and upcoming trends based on most relevant developments in research and markets
Transparency in terms of causality between superior technology and more general socio-economics topics and related product applications
Community intelligence based on most read , liked and shared news and trends
Efficient service to identify and monitor trends to support company internal Technology and Innovation intelligence
KEX.trends Freemium
With the subscription to KEX.trends Freemium, you get a monthly overview of the most relevant trending topics with regard to technologies and applications. In advance, we monitor some of the best known news feeds to keep you up to date with what is going on in the industries and research fields. The news are thoroughly curated by our team of Additive Manufacturing experts with regard to their relevance. No matter if it concerns technological developments or industry news from the markets – we always have our ears and eyes open, so you will not miss any important trend.
---
Included Services
Technology News
Trend Overview
KEX.trends Expert
Our Trend Navigator part of the KEX.trends Expert subscription, enables you to monitor current and upcoming trend topics from your area of interest – wherever and whenever you need it. Starting with Superior Technological Trends, we show connected Application Trends and related Socioeconomic Trend topics. Each trend is described in a compact profile to convey a better understanding of what this particular trend is, and how it might have an impact in the (nearby) future.
This tool is designed for engineers, TIM or managers, who need compact knowledge of current and upcoming technological and research evolution.
Other features in the KEX.trends Expert package are the curated industry and research news, an alerting and analysis of the trends and customized trend reports, delivered to you on a frequent base.
---
Included Services
Technology News
Trend Overview
Monthly Updated Technology Trends
Monthly Updated Application Trends
Filter & Visualization Tools
Alerting Function