Home
WELCOME to KEX.net - the Technology Platform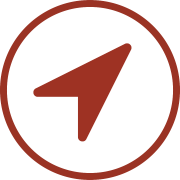 Trend Intelligence – Explore the Potential of Tomorrow
What, if you could not only be up to date but even be ahead of time? Our KEX.net technology scouts monitor and evaluate the latest trends in markets and research. Located at the RWTH Aachen Campus in Germany we utilize one of the world's leading research networks to discover relevant technological signs as early as possible. As a user of our KEX.trends service, you will not miss any upcoming trend in the future. KEX.trends enables you to find the right strategic directions for your company, business unit or team.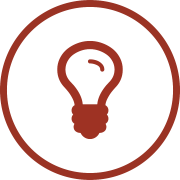 Knowledge Areas – Master your Area of Interest
The Knowledge Area »Additive Manufacturing« has been recently launched, several other knowledge areas will be available soon. Our platform KEX.net provides comprehensive technical knowledge, based on interaction with renowned research entities and global industrial players. For the KEX.knowledge database, our technology experts frequently scout the latest applications, materials, production technologies and rate them about economic and technological aspects.
Benefits
Our service aims on efficiently integrating latest technology related know-how in your corporate processes.
We offer access to exclusive technology based information, derived from global research and industrial networks.
Rely on our services to save your time and budget searching, refining and evaluating crucial technology information.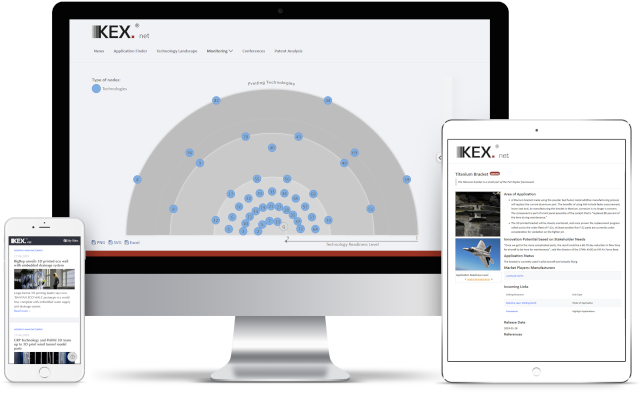 Membership
KEX.trends
Freemium
---
Technology News
Trend Overview
Estimated Launch Q3/2020


---
Free
KEX.trends
Expert
---
Monthly Updated Technology Trends
Monthly Updated Application Trends
Filter & Visualization Tools
Estimated Launch Q3/2020


---
From € 100,-
per month
KEX.knowledge
Basic
---
Focus on selected knowledge areas
Application Landscape
Technology Insights
Broad Set of Filter & Visualization Tools
Area Additive Manufacturing
available now
---
From € 300,-
per month
Up to 5 users per subscription
KEX.knowledge
Corporate
---
Corporate Information Sharing
Export Functionality
Alerting Service
Estimated Launch Q4/2020


---
On Request
Up to 50 users per subscrition
Excerpt from involved Experts